Children's Specialty Hospital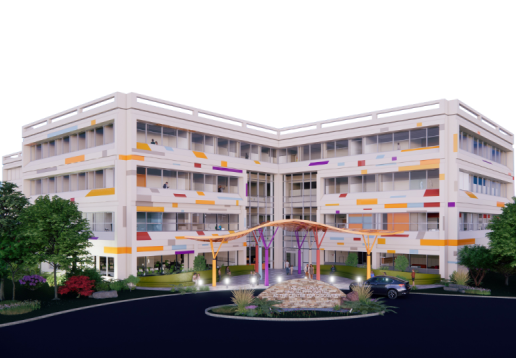 A New Model of Care for New York State
The Children's Specialty Hospital for Short-Term Assessment and Treatment of Complex Conditions
In 2023, The Center for Discovery will open a world-class Children's Specialty Hospital to provide short-term, inpatient assessment and treatment – with the goal of better diagnosing underlying problems that affect behavior and learning in individuals with autism and other conditions. Improved understanding of underlying physiological, medical, and mental health challenges will lead to more targeted treatments and interventions, all to enable children and adolescents to remain at home, in school, and integrated in the community.
The new Children's Specialty Hospital in Rock Hill is The Center for Discovery's dream and a dream of mine. New York needs a short-term, in-patient assessment program for children with complex developmental disabilities. We also need to be at the forefront of groundbreaking research and treatment and there can't be any better group to do this than The Center.
Hon. Charles E. Schumer
Majority Leader of the United States Senate
The Children's Specialty Hospital will conduct comprehensive medical, behavioral, and clinical assessments over a maximum of six months. Staff will engage parents, caregivers, and school district personnel as partners in the process.
The Children's Specialty Hospital will significantly advance the continuum of services in New York State – and provide a new model of care both nationally and internationally that has the potential to make a profound impact.
The Center for Discovery's new Children's Specialty Hospital will help fill an overwhelming need to better support individuals with complex medical, behavioral, and social needs. I applaud the Center for Discovery for working to make this vision a reality.
Courtney Burke 
Senior Fellow of Healthcare Policy, Rockefeller Institute of Government; Former Chief Operating and Innovation Officer, Healthcare Association of New York State (HANYS); Former Commissioner of OPWDD
For more information about supporting the Children's Specialty Hospital, please contact Michael Rosen, Executive Vice President of Marketing & Strategic Communications, at mrosen@tcfd.org.