Meet Our Lead Scientists and Researchers
The Center for Discovery has engaged in groundbreaking research for more than a decade. Current areas of study include: the microbiome and gut health as it relates to autism; the influence diet has on complex disabilities; learning about sleep in complex patients with the use of advanced sensors and technologies; the effect that exercise, movement, and balance have on the brain; and virtual reality content for training and autism awareness. Academic and research partners include:
Gari Clifford, PhD
Biomedical Informatics at Emory University and Biomedical Engineering, Georgia Institute of Technology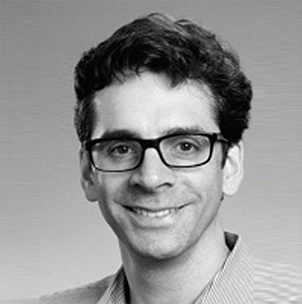 Dr. Clifford is trained as a PhD in Neural Networks and Biomedical Engineering from the University of Oxford, United Kingdom. He has an international reputation in mHealth informatics, critical care data analysis and the application of signal processing and machine learning to medicine. Dr. Clifford received postdoctoral research training from the Massachusetts Institute of Technology when he later became a Principal Research Scientist, and also helped found the Sleep, Circadian Rhythm and Neuroscience Institute at the University of Oxford, where he is an Honorary Professor and led one of its five themes.
Sridevi Devaraj, PhD, DABCC, FAACC, FRSC, CCRP
Director, Clinical Chemistry and Point of Care Testing, Texas Childrens Hospital

Dr. Devaraj's major research interests are atherosclerosis, inflammation, oxidative stress, antioxidants and diabetes and nutritional modulation of risk factors for heart disease. She is a Board certified clinical chemist. Her focus has been on investigating molecular and biochemical pathways contributing to inflammation, both at the systemic and cellular level. She has also made seminal observations with regards to cellular inflammation and toll like receptor pathways in diabetes. Her interest in nutrition has resulted in several publications on the nutritional modulation of oxidative stress, inflammation, diabetes and atherosclerosis. She has also been involved in clinical and translational research, especially as it relates to biomarkers and metabolic processes.
Orrin Devinsky, MD
Director of the NYU Comprehensive Epilepsy Center and the Saint Barnabas institute of Neurology and Neurosurgery (INN)

Dr. Orrin Devinsky is a neurologist in New York, New York and is affiliated with NYU Langone Hospitals. He received his medical degree from Harvard Medical School and has been in practice for more than 20 years. Devinsky's epilepsy research interests include translational therapies, sudden unexpected death in epilepsy (SUDEP), devices to deliver drugs directly to the brain, quality of life, cognitive and behavioral issues in epilepsy, surgical therapy, and new medications. Other areas of active interest include autism, tuberous sclerosis, and head trauma.
Juergen Hahn, PhD
Professor & Department Head, Biomedical Engineering, Rensselaer Polytechnic Institute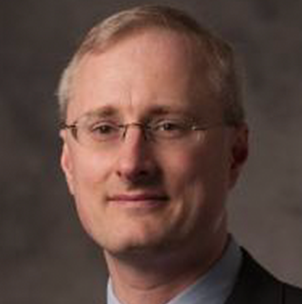 Dr. Hahn is the department head of the Department of Biomedical Engineering at Rensselaer Polytechnic Institute, in addition to holding an appointment in the Department of Chemical & Biological Engineering. Dr. Hahn's research focuses on the development of new systems analysis techniques and their application in systems biology as well as for traditional chemical engineering processes, over 140 peer-reviewed publications in print. Special emphasis is placed on methods for nonlinear systems that can take into account significant levels of uncertainty in the model. Applications of these techniques include biomarker identification for autism spectrum disorder. Dr. Hahn is also leading an exploratory analysis of how The Center for Discovery's data can be used to better understand and improve patient outcomes.
Terry Katz, PhD
Department of Pediatrics, University of Colorado School of Medicine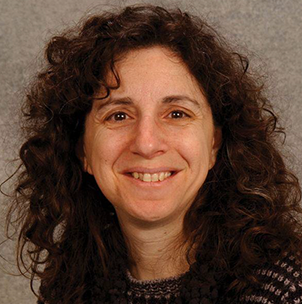 Dr. Katz is a Senior Instructor and licensed psychologist in the Department of Pediatrics at the University of Colorado School of Medicine. She provides assessment and treatment for children and families through her work at the Autism and Developmental Disabilities Clinic at JFK Partners and at the Child Development Unit at the Children's Hospital. Dr. Katz is involved in the Autism Treatment Network (ATN), a network of collaborative clinical teams that provides ongoing care to children and families at sites across the United States and Canada. She co-founded and co-leads a sleep clinic for children with autism at the Child Development Unit.
Jeffrey Lombardo, PharmD, BCOP
Associate Director of the Empire State Patient Safety Assurance Network, Research Assistant Professor at the University at Buffalo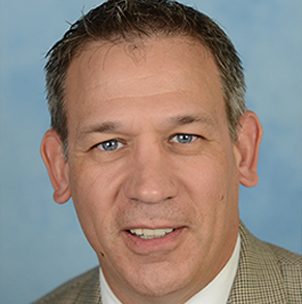 Dr. Lombardo is Associate Director for UB's patient safety organization Empire State Patient Safety Assurance Network. In this role, he facilitates organization participation, logistics and implementation with participating sites as well as reviewing data and presenting reports on findings. Dr. Lombardo is also a member of the SUNY Global Health Institute where he brings his patient safety and research expertise to partner schools for various collaborations, including studies on medical marijuana. Additionally, Dr. Lombardo is a member of UB's Center for Integrated Global Biomedical Sciences.
Eric London, MD
Psychiatrist, The Center for Discovery

Dr. Eric London is the director of the Autism Treatment Laboratory for the NYS Institute for Basic Research in Developmental Disorders. His primary research interests are in very early screening and diagnosis, and novel treatment strategies. Dr. London is the founder of the National Alliance for Autism Research (NAAR), the first nonprofit organization in the country dedicated to advancing autism research. He served as the Chief Science Officer, as well as the Chair of its Scientific Advisory Committee. Following NAAR's merger with Autism Speaks in 2006, Dr. London served on the organization's Scientific Affairs Committee and currently participates on the Scientific Advisory Committee for the Autism Science Foundation. His paper, "Early Medical and Behavioral Challenges of NICU Infants Later Classified with Autism Spectrum Disorders," in Pediatrics, was honored by Autism Speaks as one of the 10 most important papers on autism in 2010.
Ruth Ann Luna, PhD
Assistant Professor, Pathology and Immunology, Baylor College of Medicine and Director of Medical Metagenomics, Texas Children's Hospital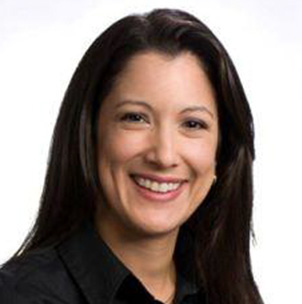 Dr. Luna is the Director of Medical Metagenomics of the Texas Children's Microbiome Center (TCMC) at Texas Children's Hospital and an Assistant Professor in the Department of Pathology & Immunology at Baylor College of Medicine. Her primary research focus is the microbiome-gut-brain axis in autism spectrum disorder (ASD). Dr. Luna is currently presiding over the largest pediatric autism microbiome study in the country. She also serves as Director of the DNA Sequencing Core of the Texas Children's Microbiome Center.
Kara Gross Margolis, MD
Associate Professor of Pediatrics, Columbia University; Pediatric Gastroenterologist, New York-Presbyterian/Columbia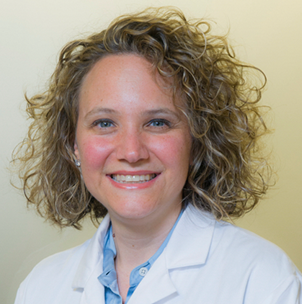 Dr. Margolis is an Associate Professor of Pediatrics at Columbia University and Pediatric Gastroenterologist at New York-Presbyterian/Columbia University Medical Center. Dr. Margolis is a physician-scientist and well-known pioneer in the clinical and translational research fields of enteric neuroscience, intestinal inflammatory disorders, brain-gut axis conditions and autism. Dr. Margolis is a lead researcher on GI issues at The Center for Discovery where her work includes studying gut microbiome abnormalities in complex conditions.
Tor Savidge, PhD
Associate Professor, Pathology & Immunology and Pediatrics, Baylor College of Medicine and Principal Investigator, Neuroimmune-Microbe Interactions, Texas Children's Hospital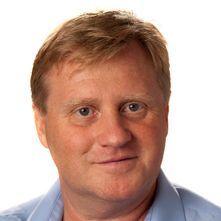 Dr. Savidge's research interests include studying microbial-neuroimmune interactions in the gastrointestinal tract and nervous systems. His work has established new disease susceptibility biomarkers to Clostridium difficile infection and Fecal Microbiota Transplantation failure, as well as identifying new precision-based microbial therapy for recurrent C. difficile infection based on population-scale metagenomics and functional microbiome analysis. Dr. Savidge is working alongside Dr. Luna on what role the brain-gut-microbiome axis plays in Autism Spectrum Disorder.
Rune Simeonsson, PhD, MS.PH.
Professor Emeritus, Psychology Department, University of North Carolina Chapel Hill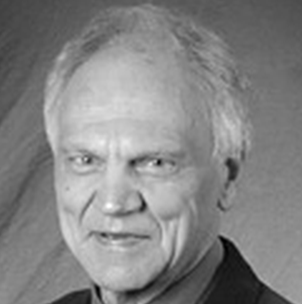 Dr. Simeonsson, Professor Emeritus at the University of North Carolina Chapel Hill, previously held appointments as a research professor of psychology and fellow at the Frank Porter Graham Child Development Institute. His academic preparation and professional background reflect the intersection of child development, special education and public health, particularly the developmental and psychological characteristics of children and youth with chronic conditions and disabilities. Dr. Simeonsson's research includes studies of the role of school and community environments on school participation of students, and analyses of the developmental progress of young children, with data collected from the National Early Intervention Longitudinal Study
George Todd, MD
Professor of Surgery, Icahn School of Medicine at Mount Sinai

Dr. Todd is Professor of Surgery at the Icahn School of Medicine at Mount Sinai and Chair Emeritus of the Department of Surgery at Mount Sinai West and Mount Sinai Morningside Hospitals. Dr. Todd has performed more than 15,000 surgical operations, authored more than 100 scientific publications in his field, mentored hundreds of surgical residents and medical students, lectured extensively throughout the world and has been elected to membership in all the major vascular surgical societies in the USA. He has been selected by his peers as a "Distinguished Fellow" of the Society for Vascular Surgery and the Penn State College of Medicine "Alumnus of the Year". He has been listed continuously among the "Best Doctors in New York" and the "Top Doctors in America" since 1991. Dr. Todd served as consulting surgeon to the New York Yankees for 14 years (1995-2009). Dr. Todd has a long-standing commitment to improving the lives of those affected by autism and other physical and intellectual disabilities. He serves on The Center for Discovery's Board of Directors.
Nicole Withrow, PhD, MS, RD
Nutrition and Dietetics, University of Northern Colorado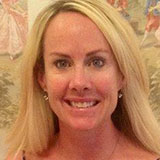 Dr. Withrow is the Assistant Professor and Dietetic Internship Coordinator at the University of Northern Colorado. She is an affiliate faculty member at Colorado State University and remains a PRN Pediatric RDN at the Colorado Children's Hospital where she specializes in working with children with special needs and their families. Dr. Withrow's research interests are in dietary habits, food selectivity, nutritional risk, weight status, specialized dietary interventions, and GI issues in children with an Autism Spectrum Disorder.